5 tags
20 digitally-enhanced, cross-platform,...
untanglingtheweb: In this Sunday's Observer, I mention five projects that exemplify the ways the Web is used to tell stories. There are many, many more. Here are the links to the projects I list i the paper, plus some of the ones that were sent to me via email (aleks.krotoski.freelance@guardian.co.uk) or twitter during the research period. Read More
2 tags
"A quick history of the BBC and social media" by... →
Lovely potted history of the BBC's social media activity over the last 16 years from Jem Stone (head of social media & syndication for BBC Radio).  I was fortunate enough to see much of this period through the lense of community building and management at the BBC, having been so involved with the now sadly departed BBC Collective, as well as having been a messageboard moderator more...
2 tags
World Map of Social Networks
"Since December 2010 Zuck's creature has conquered Iran and Syria, although struggling against censorship. Europe has now became the largest continent on Facebook with 205 million users… Probably Netherlands and Brazil will be the next countries to surrender," says Vincos Blog. I love the Risk-like thinking in this description.  Everyone who has ever played Risk knows that...
2 tags
"HOW TO: Improve Engagement on Your Brand's... →
Lovely insights about the times at which users are most responsive to Facebook updates, unsurprisingly, it's not while people are working… "Media: Weekends have strong engagement for media brands, but Mondays are weak. During the study period, most posts went out during the week Tip: Avoid Monday." Via Gary Andrews, thanks Gary!
"Making the most of Twitter" discussion on BBC CoP →
"…We look at Twitter, the microblogging service used worldwide by an estimated 190 million users. Simon Smith hosts the discussion on how Twitter can influence programmes and brands, what it offers and how to do it better. Joining him is champion of Twitter and Father Ted creator Graham Linehan, journalist Alex Hudson who looks after BBC Question Time's Twitter feed, and...
3 tags
Branded hashtags →
Great piece about branding of hashtags, with thoughtful additions. Via @jemstone - thanks jem.
2 tags
Inside the Mind of a Community Manager →
Loving this! Via Herve Peitrequin - thanks!
4 tags
Nielsen : UK | Media and Information sites thrive... →
I'm loving the stats in this Neilsen article - in Jan 2011 Facebook was the 3rd most used website in the UK whereas Twitter was the 38th.  Fascinating stuff for those who like some good data.
3 tags
RWW: Why Most Facebook Marketing Doesn't Work →
Interesting article on Read Write Web about "deep" facebook apps not working. "A brand on Facebook should be like a casual friend or neighbor and not try to suck people into heavy levels of interaction." Via GaryAndrews - thanks Gary!
3 tags
RSA: The Rise of Collaborative Consumption →
Watching a great video on ultra local market places and sharing through digital tools via by "social innovator Rachel Botsman". "We're not just sharing, we're trading, we're bartering… Using the internet to get off the internet to form a stronger, bigger society." Via David Gurteen - thanks David.
2 tags
"It connects the mass experience with the minority, elite classes. It crosses..."
– Charlie Beckett, POLIS Director » Blog Archive » Social Media & Revolution: the Heineken Class effect
1 tag
Social telly session: Social Media Week London
Great to be involved with London's Social Media Week last week. I did a panel session about social telly, which was refreshingly free from chat about two screen (not that I'd have minded that, it's just talked about a lot). On the panel with me were Joshua Marsh (CEO of Conversocial), Adam Gee (Cross-platform Commissioner at Channel 4), Nick Underhill (MD of KEO Digital) and...
reblog: Meg Pickard: Taking care with Twitter... →
Very sensible thoughts from Meg Pickard on showing tweets on screen in programmes, plus some great examples.  Via Al B, thanks Al.
6 tags
Social Media Week and me
Indeed, I am like a bus (hopefully not in all ways), you don't see me for ages and then i'm along twice at almost the same time… I be speaking at: Social Telly: from Campaigning to Commentary to Community Building - Tue 8 Feb, 12:00 - 2:00 at the Design Council in London Engage your online community - Tues 8 Feb, 2.00 - 5.00 at Channel 4, (thankfully also in) London NB - this...
4 tags
Storyifying
Just having a play with Storify. See a better example on the Radio 4 blog, 'Curating' The Secret History of Social Networking' by Jem Stone.
2 tags
"15 essential articles for online community... →
Apparently it's Community Manager Appreciation Day, yay for Community Managers! For some reason I still sometimes think of a silly description of Community Managers that I heard many years ago, that a good one is like The Beatles… John - The peace maker Paul - Emotional George - Zen Ringo - Regular (by which I mean drumming, rather than his digestive system, but how would I know...
3 tags
Lovely continuity (Facebook App data)
"Facebook apps now have access to your phone number and address" from Tech Digest from yesterday. Followed swiftly by… "Facebook rethinks new contact details policy for app devs" from Tech Watch today.
1 tag
Family and community life: exploring the decline... →
Yay, Aleks on Tumblr.
2 tags
"Four faces of social networking" by Rory... →
Nice simple piece about the past, present and future of social networking, Rory Cellan-Jones interviews John Perry Barlow, Howard Rheingold, Biz Stone and Dave Morin of the sweet-sounding Path.com.  Path is about what I personally consider a more realistic reflection of your physical life online than is currently fashionable… "his idea is a social network that connects you more...
2 tags
"London tuition fee protest" - boston.com →
Simply an amazing collection of photos of the student protests in Westminster. Via @nairnski.
"How to Respond to Comments on Your Company Blog" →
Lovely hosting guide featuring ideas about the good, the bad and the ugly of blog replies. Via @garyandrews - thank you!
2 tags
@facebook.com →
Facebook messaging, or as I think of such "messages", email… indeed, the world will be a slightly more Facebook shade of blue soon.  Sorry Google Wave.
4 tags
Your friends + pandemic →
Eye catching socia campaign from Discovery for their new 28 Days later style "reality TV" show, The Colony.  It's very odd.  Watch your friends deal with a global pandemic.  Although of course they don't, and Discovery are just putting words in their mouths…
3 tags
"Social media monitoring: time to say 'sod it'?" →
Interesting thoughts on econsultancy.com about companies giving up monitoring of online conversations.  My question would be, how do companies then listen to things people say which arne't on that company's own website? "Imagine, if every conversation in a pub, coffee shop, meeting etc. could be monitored and then filtered to specific brand conversation and sentiment...
3 tags
Teens reject Facebook as their parents adopt it →
And in contrast to my last post… "Specifically, 19% of teens who created a Facebook profile said they are spending less time on the site than they did a year ago, or have stopped visiting it altogether, with the largest group — 49% — saying their use began falling off within the last three months (29% in the last month)… 16% of respondents who left Facebook or use...
3 tags
Facebook introduce Ceop's child safety 'panic... →
"Facebook has announced it is to launch a "panic button" application on its social networking site. The button, aimed at children and teenagers, will report abuse to the Child Exploitation and Online Protection Centre (Ceop) and Facebook." Good to see Facebook putting something in place which will increase safety for the masses of children that we all suspect spend...
1 tag
4 tags
Google Me speculation (from Wired) →
"Google is rumored to be working on a social network along the lines of Facebook, whose recent privacy debacle was not enough to drive users away from the service. Could a superior alternative from Google do the trick? First, let's be clear: Google Me is pure vaporware and speculation at this point…" from Wired yesterday. Blah, blah, blah… I'll eat my hat if...
2 tags
Is Tweeting an Execution Wrong? (MediaPost) →
Interesting analysis of a tweet by the attorney general of Utah, Mark Shurtleff, of the announcement of the execution of convicted murderer Ronnie Gardner.
2 tags
Social Network Users' Bill of Rights →
Folk at the Computers, Freedom, and Privacy have put together a Social Network Users' Bill of Rights, which I'm loving.  Highlights include honety, clarity and freedom of speech.  Lovely stuff!
2 tags
blippr.com - tell the world what you think →
I like the idea of being able to see what general opinion is around various brands, social ones especially.  blippr.com lets you do that so you can contribute to the sentiment around things like Facebook - go on, tell the world what you really think about Facebook, I've been waiting ages to ;0)  Sentiment icons can be pulled into pages such as this one on Mashable. (Via Dogwinters - thanks...
2 tags
Alterego badges →
Yes, it's been months and I have neglected my poor withering blog terribly.  Still, here's something I think is quite nice - a virtual badgemaker from Alterego (funded by Channel 4 education). (Via Nickie L - thanks Nickie)
Ning closes free networks →
It's a real shame to hear that Ning will be closing their free networks (not least because I have a vested interest in campingspots.co.uk).  Personally I'd rather see them go the Flickr route and suck people into paying for Pro functionality.  But hey, so far there have been surprisingly few hardtimes + social-networks-paying-for-themselves disappointments.
1 tag
CMO's Guide to The Social Landscape →
Saw this and thought it was an interesting way of thinking about the differing strengths of various social networks - categorised into: customer satisfation, brand exposure, trafficto your site and seo.  For me it's not the first thing to think about but it's a clever thing to consider. Via Kat Holme - thanks kat.
1 tag
Social Media Pillows on Etsy →
I've come back from weeks of uber busy-ness to tell you exciting news about the existence of social media pillows on Etsy!  I like the HypeM one the most I think.  Although I think I'll refrain, I have plenty of social media in my life already… Via Jody B - thanks Jody!
1 tag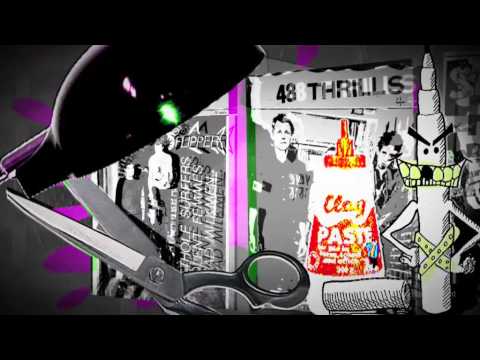 2 tags
Closing a group on Flickr
I've just been updating BBC Vision's guide to using Flickr.  It's never had a "closing a group" section before, which seems like an ommission, and so (in the spirit of sharing) here they are in a nutshell:  1. For a Flickr group we don't want to simply delete the group as this removes all traces that it existed.  Instead we can put the group into statis so that people...
2 tags
2 tags
Olympic Games on facebook →
Seems that Facebook and the International Olympic Committee have gotten into bed together and facebook.com/olympicgames is going to be the first example of a Facebook hub page (or whatever they end up calling them).  Probably an interesting one to watch as it develops for companies who have a dispersed presence somewhere like Facebook.
2 tags
Twitter click through rates from Mashable →
Must have missed this last summer but Mashable have some interesting trend suggestions from some informally collected data.  Essentially it suggests that if you have loads of followers you'll have itsy bitsy click through rates on your Tweets, whereas if you have small numbers of followers you're likely to have considerably higher click through rates.  It's probably not rocket...
2 tags
The 4 Big Myths of Profile Pictures →
Really interesting stuff from OKtrends looking at Facial Attitude, Photo Context and Skin. "In looking closely at the astonishingly wide variety of ways our users have chosen to represent themselves, we discovered much of the collective wisdom about profile pictures was wrong…" Via Paul D, thank you!
1 tag
2 tags
2 tags
1 tag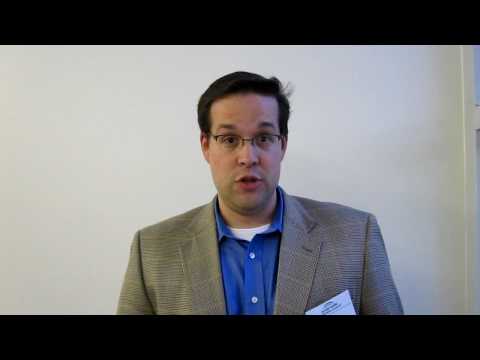 2 tags
1 tag
2010 Prediction: Many people will continue to not... →
Enjoying Tim's thoughts about the future and all things social + web.
4 tags
A beginner's guide to Twitter updated
Given recent-ish changes to Twitter I figured the Christmas lull was a good time to update my guide to using Twitter, which I originally posted in Aug this year.  It's intended for BBC Vision's producers (so edited to make sense for the outside world), but might not be a terrible place to start for other folk too. This post covers: How Twitter works A bluffer's guide to tweeting ...
1 tag
"16 social media guidelines used by real... →
Great to see so much sense in various companies' social media guidelines, including the BBC.